Just by clicking the "I Accept" button on the privacy policy page of your subscription, purchase or registration to a certain product or service is not just something that is to be taken lightly. This is because the GDPR is already in full effect.
For those who are not familiar with the GDPR, it is the General Data Protection Regulation which is created by the European Union about data protection and privacy in the EU and the European Economic Area.
The main reason why GDPR was made is to mainly focus on providing consumers control of their data and to make it simpler for international businesses to have a regulatory environment within the jurisdiction of the EU.
The Importance of GDPR's Privacy Policy
The world is facing a tough challenge right now because of the rapidly changing digital world, that gives the rise to several risks in data privacy for different data subjects. GDPR is a law that is demanding to some because of its very detailed requirements for transparency.
Companies and other entities that process their customer or client's data, which can also use to a larger extent need to document their processes to ensure that they comply with the law. GDPR is very important because it also documents the existing procedures that are efficient and also to provide information about security measures. This is also to ensure that there are enough data processing agreements that are placed.
This law is very important because it helps improve the security of the data in the EU's subjects as well as their rights to clarify the companies that are processing their data that always be secured.
Writing the right Privacy Policy that is GDPR Compliant  
Privacy policies are used to be known as one of the most unread legal documents anywhere. However, GDPR changed the consumers' mindset by providing them reminders that reading privacy policies are utterly important. GDPR exists because of its ability to provide better security to personal data and digital privacy which makes a lot of sense that this regulation can surely affect many businesses' privacy policies.
However, modifying or changing the privacy policy that should be aligned with the GDPR compliance guidelines can be very confusing to many businesses especially those that are based in the United States. Some organizations need a reminder that the GDPR can be applied to all services and products that are offered to consumers within the EU. This covers also the collection of personal data from consumers within the EU. This does not entirely matter where the business can be located or being registered. If you're a business owner that caters EU citizens, you should always comply with GDPR's privacy policy through your website.
Complying with GDPR Privacy Policy the Right Way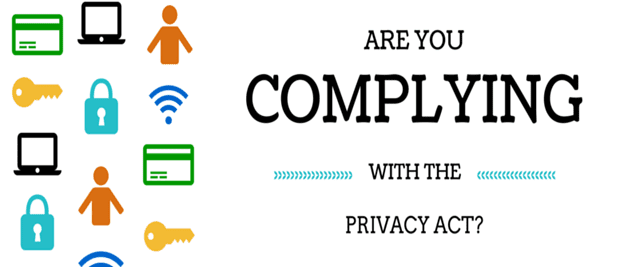 Ensuring that your business's privacy policy that meets all of the requirements of GDPR's landscape means that if you follow the guideline can be given by the Information Commissioner, and also to carefully pay attention of the content of the regulation itself.
Your business's privacy policy should be stated clearly and as follows:
Your business's/company's address as well as contact details.
Identifying the data controller and how to contact them.
Identifying the type of personal data that is being collected.
Provide the reason for collecting the data along with its lawful reason for doing so.
Provide reason regardless of your intention to Share the data.
Provide reason about the data that you are transferring outside Europe.
Providing choices to your customers about how their data is being used and how they can use these choices.
Identifying the periods of data retention.
Identify how your customers can use their rights to delete or correct their data and how they can withdraw with their consent when you process their data.
Identify the different types of complaints processes and also clear the information in how your customers can contact ICO.
Identify how your customers can be notified for any changes in your business's privacy policy.
Your business should provide the individual the right time that you can collect their data.
 Making Sure Your Privacy Policy is Displayed Clearly
It is being mentioned above to emphasis the place of GDPR in creating the information regarding the personal data in a straightforward, clear, as well as in a concise way. Even if you are providing them all of the needed privacy information that is needed by the rules of your privacy policy, this won't be considered to comply with GDPR if it cannot be accessed easily or it is not displayed clearly.
By displaying your privacy policy rightfully on your business's website and providing details that can be found on your company's stationery and all of its relevant materials, you are making sure that your customers are fully aware of it and this is one effective way to comply with GDPR. If your intention with the policy is to make it compatible for mobile devices, you have to ensure that the wording will appear clearly in smaller screen spaces.
You should also make sure that the wording on the privacy policy is free of any jargon. This should be understood clearly by those who have no knowledge about the data protection law and they should also set out in an easier digestible manner by suing clear headings and compact paragraphs.
Why is Privacy Policy a Requirement by the Law?
According to Articles 13 and 14 under GDPR, it is to set out the private information that you should provide to the individuals when you are obtaining their data. These articles preserve the rights of the consumers or customers to be informed about the fundamentals of how GDPR works. Also, how to give this information is up to you, however, most certainly as a legal requirement, wherein a data security breach will lead to stricter fines and other apprehensions. Usually, a privacy policy is considered as a very effective way to make sure that the customer's protection of the rights that should be informed.
You have to remember always that a privacy policy that is both compliant and comprehensive is not just the interests of the customers or individuals. This will also be beneficiary to your company or business since it encourages consumers to put trust in you whenever you handle and use their personal information.
The Importance of Privacy Policy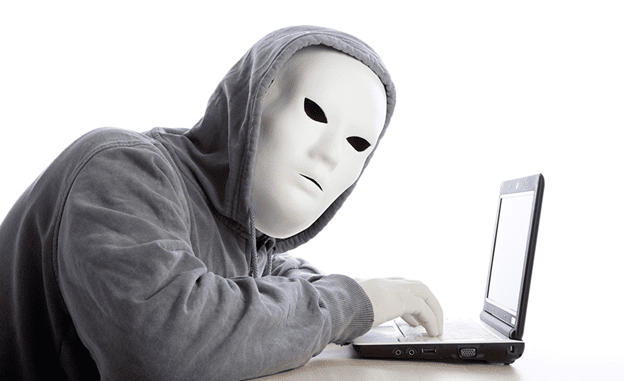 The implementation of privacy policies that comply with GDPR means that your business or company is honest and very open to your customers or individuals about how you utilize their data. You are also providing your customers the rights and gain more control over their data and how it is being used.
A GDPR compliant privacy policy is very important in many ways. One of it is that individuals whose data that your business is processing are your clients or customers if you base it in a business perspective and this is very crucial to keep them trusting your business. Gaining their trust and their willingness to provide you with their data is by providing them the right explanation on how you use their data in a very understandable way.
If you are processing your customer's data in a way that is not entirely transparent and complies with GDPR's privacy policy guidelines, you are just increasing your risk of misusing the data that can affect your business's reputation. This can also result potentially to data breaches or some instances, it may lead to prejudice or discrimination that will expose your company to legal claims as well as regulatory interventions.
By establishing a draft of your business's privacy policy and keeping it under review will aid you in dealing with the GDPR compliance in a broader way. There should be data audits and other necessary background work to come up with effective privacy policy. This will also open the chance for your business to create an assessment of how you handle the data of your customers.
Is it legal to Copy a Privacy Policy from Someone Else?
A lot of businesses and companies are tempted to copy certain areas in complying with GDPR, which includes the provisioning of the privacy information that is being used through online templates or just simply copy all of the privacy policy of another business or company. While this can be possible to use either a template or just copy another privacy policy, however, this is highly discouraged.
This is because a privacy policy needs careful planning and should be carefully thought. It is only you that knows the information that you process and also the type of people or individual whose data are being used and being collected.
You should come up with a data audit before you finalize your proposed privacy policy so that you can determine how you can utilize the data that you are holding and the duration of holding it and where you share this with.
Conclusion
Having an accurate privacy policy that is GDPR compliant in your business is extremely important, considering that this will protect your business and your clients at the same time. This should be considered as one of the most important pages on your business's website. The information that your customers of how you also use their information will help earn trust from them, and most importantly, you are abiding the law.