Encryption is considered an important part of any digital privacy and security plan. These days, several services and apps can be downloaded online. Some of them are free, and they can already provide the basic services of encrypting your folders and files. Some are available for a fee, with extra features at hand. If you want to protect your digital data, you may want to learn more about the process of encryption, along with checking out our list of the 10 best encryption software in 2020.
1) AxCrypt Premium
AxCrypt is based in Sweden and comes with a price of $35 per year. An ongoing subscription is required since some of the features of this encryption software are server-based. Just like other tools for encryption, the AxCrypt Premium installs very quickly. This means that upon launching it, you need to sign in using your email and input a confirmation code that is sent directly to your email address.
2) Folder Lock
Among the things that Folder Lock can do is to lock access to the files to provide easy and quick protection, while keeping them inside encrypted lockers, thus ensuring serious protection. It also combines a wide range of unique features. As a bonus, the interface of this encryption software is easy-to-use and easy on the eyes.
3) CertainSafe Digital Safety Deposit Box
The Certainsafe Encryption software offers a 30-day free trial period, which provides you with a total of 5GB worth of storage. The best part is that you do not need to use a credit card for the transaction. If you think that it is worth your attention and trust, you may continue with the subscription for a price of $12 per month, per user. This offers 100GB of shared encrypted online storage for every user, shareable up to 100 guests.
4) NordLocker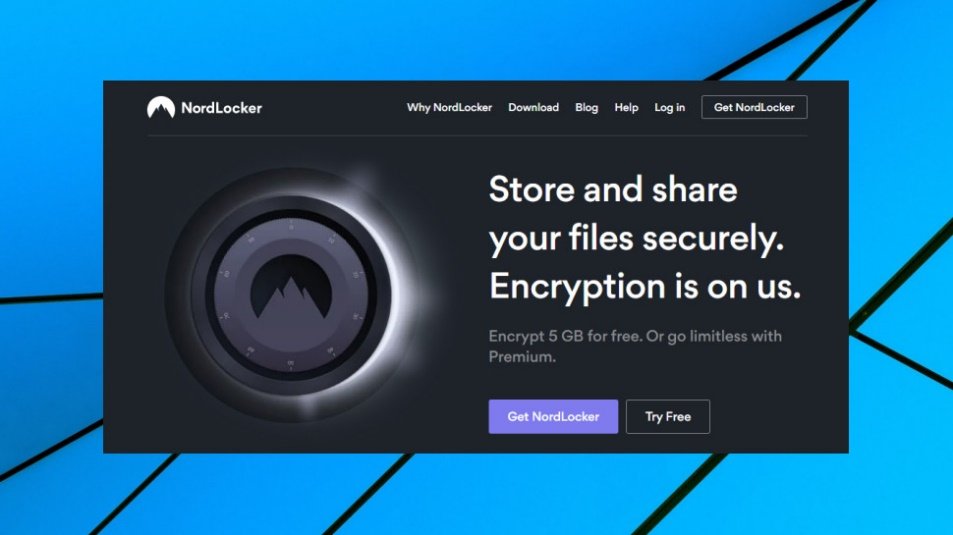 Nordlocker is a product that comes from the very same company that created NordVPN, a well-respected VPN. It protects your important files as they stay on your computer. It comes with a price of $1.49 every month, which makes it $12 per year. It features version 2.0 which offers an improvement to its user interface.
5) InterCrypto Advanced Encryption Package
The Advanced Encryption Package from InterCrypto is considered as one of the most feature-filled encryption software there is. It comes with a $49.95 one-time feel, and you can use the product indefinitely. One amazing thing about this installer is that it is speedy enough. Aside from encrypting, this same software can also decrypt in the easiest way possible.
6) Steganos Safe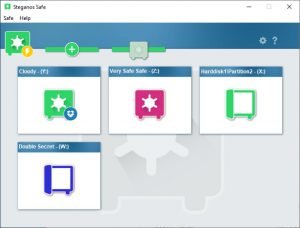 The Steganos Safe encryption software creates a highly secure encrypted storage where you can place your sensitive files. Among its strong features include being very easy to use, while offering some unique features that can help in maintaining secrecy and privacy. The Steganos Safe tool is a part of the complete Steganos Privacy Suite, which include the Password Manager, and other beneficial tools.
7) Ranquel Technologies CryptoForge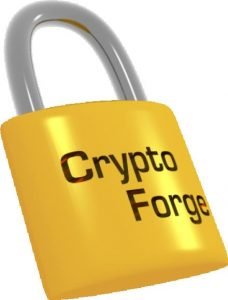 The CryptoForge encryption software provides a very basic, easy-to-use, and context-menu based strategy to encryption. It also offers secure deletion, while handling text-only encryption. This is a better choice in making sure that you can keep your files safe. An advantage of using this software is using one to four algorithms for encryption.
8) Cypherix SecureIT
The Cypherix SecureIT tool deals with the basic requirements of both encrypting and decrypting of folders and files in a very effective way. It uses optional compression in encrypting files and folders while offering secure deletion and self-decrypting EXE option. As a bonus, it also presents a straightforward user interface which makes it easy to use.
9) Cypherix Cyprtainer PE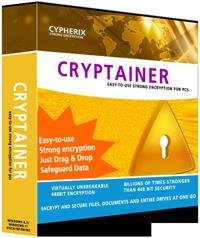 The Cypherix Cryptainer PE makes encrypted volumes that are effective in storing all of your sensitive files. As you lock the volume that has been encrypted, nobody may be able to access the files. It is a software that does the job well, though it could be quite expensive compared with other options.
10) InterCrypto CryptoExpert 8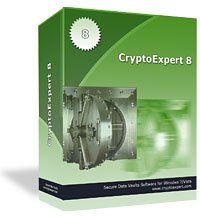 The CryptoExpert from InterCrypto features secure storage vaults. This means that any file that is dropped into these vaults are automatically encrypted as the vaults are locked. While it is easy to use, it lacks certain features, such as secure deletion.
Conclusion
As we see in the list provided above, there are a lot of software options that are currently available for providing encryption to your sensitive data. These options that we have listed are considered as the most updated methods available in making your data reliably invisible to anybody who is not supposed to have access to it. While the basic features are almost similar, there are differences in terms of specific features offered by each service or app. They may become more of a requirement as you start to prefer some features for encryption.