Few things can be more annoying than getting robocalls or spam calls from an unknown number. It is bad enough to get calls from someone you do not want to deal with, but to get 15 calls from spam numbers takes the frustration to a whole different level. According to a survey published by Truecaller, the volume of spam calls worldwide increased by 19% in 2019. In the United States alone, the volume grew by 35%. These spam calls are either a robot informing you of a debt that you do not have or an actual call center agent selling you things you do not need.
While lawmakers have successfully passed legislation that may result in fewer spam calls this year, these calls will not entirely disappear overnight.
How to block anonymous calls from mobile phones
Luckily, many of our smartphones these days come with a built-in feature that will allow you to block anonymous calls one number at a time. If you have identified a number as spam or as someone you would rather not hear from again, you can follow these simple steps.
Android phones
Blocking and unblocking numbers is quick and easy on some Android phones. However, on devices that do not offer the call block option, you can download a third-party application that can help.
Step 1 – Tap the phone receiver icon, which is usually located at the bottom of the screen
Step 2 – Tap the three-dot icon at the top of the screen
Step 3 – Choose Settings in the dropdown menu and then tap on Block Numbers
Step 4 – Make sure that the toggle button beside Block unknown callers is green
In other Android models, the Block Numbers option will be under the Blocked menu (Step 3).
Step 4 – Click on Block rules, which is usually found at the bottom of the screen
Step 5 – You will see options to block calls or messages, choose Call block rules
Step 6 – Choose Block unknown numbers and Block private/withheld numbers
The steps outlined above is to block all numbers that you do not have saved in your phonebook. If you want to block a single number, follow the steps below:
Step 1 – Open the phone app, which is the phone receiver icon
Step 2 – Go to your recent calls. Look for the word Recent or look for an icon with a clock
Step 3 – Hold the number you want to add to your blocklist
Step 4 – Tap on Block Contact or Block and confirm if prompted to
Alternatively, Android users can download the "Should I Answer?" app. Aside from the ability to automatically block anonymous calls and create your own blocklist, this app will also give you an idea of the number's general nature and credentials as provided by the user community. Another great thing about the app is that it does not need an Internet connection to work.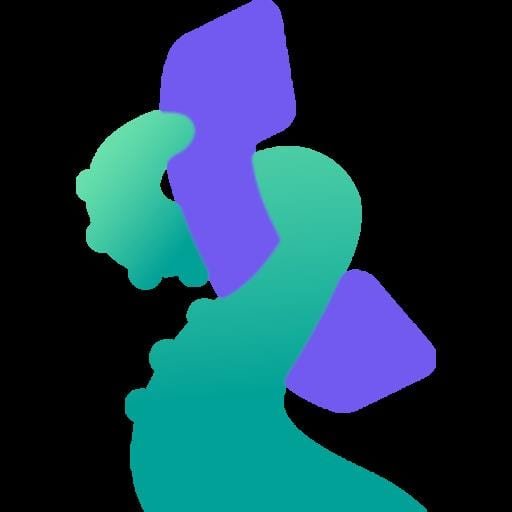 Step 1 – Download the app from the Google Play Store. The icon should show an octopus' tentacle holding a phone, as shown here
Step 2 – Once inside the app, tap on the Settings tab, which is located at the top part of the screen
Step 3 – Scroll to find the Block Incoming Calls From menu and enable call-blocking for anonymous numbers. Simply slide the toggle button on the right and turn the blocking feature on (green)
Step 4 – You can also block anonymous texts if needed
Step 5 – Close the app and your preferences will be saved automatically
iPhones
The process to block numbers in iPhones may be a little different from Android phones, but the steps are still easy and straightforward. And while this call-blocking feature has been around for a while, it is not only in devices with iOS 13 was the ability to block private numbers with no caller IDs added.
Here's how to block calls from numbers you do not know:
Step 1 – Open the phone receiver icon and click on Recents located at the bottom of the screen
Step 2 – Scroll to find the number you want to block and tap the "i" button
Step 3 – A new page appears and click on the Block this Caller option below
As mentioned, the feature to send all anonymous calls with no caller IDs straight to voicemail was only introduced to devices with iOS 13. If you have an older version of the iOS, you can still block unknown numbers.
For iPhones with iOS 13, here is how to silence those annoying anonymous callers:
Step 1 – Open the Settings app and choose the Phone menu
Step 2 – Make sure to toggle on the option for Call Silencing And Blocked Contacts
For iPhones with older iOS versions:
Step 1 – Open the Settings app and this time, select the Do Not Disturb menu
Step 2 – Tap on Allow Calls From and choose All Contacts
Step 3 – Go back to the previous menu and toggle on the Scheduled option
Step 4 – Set the 24-hour timeframe. By doing this, the Do Not Disturb (DND) functionality will stay on for the whole day and only calls from your contact list will make a sound
Alternatively, just like in Android phones, you can download third-party apps that will help you block nuisance anonymous calls. Make sure to check on the reviews of the apps.
The Robokiller app won first place in the 2015 FCC's anti-robocall competition, giving it credibility as one of the best apps in the market for blocking out robocalls and spam calls. Not only does this app effectively unmasking spam calls and blocking them, but Robokiller also has an added feature of "answer bots." These are voicemail messages that will keep human telemarketers and robots on the line engaging with nonsense and often-hilarious conversations.
The app can be downloaded from the App Store and shows a robot with a blue background as an icon.
Mobile spam calls from telemarketers and robots have been a nuisance for years. And judging by the surge of these calls over the past few years, it seems that this problem is not going away soon. Many of these callers have even upped their game by using local phone numbers. Fortunately, aside from registering on the Do Not Call list, we can block these frustrating calls using our smartphones' built-in features. We just need to know how to set them up.