Identity theft happens when someone misuses your personal information without your permission. A person whose personal information has been exposed or misused is called an identity theft victim.
If someone gets through your personal information without your consent, you are at risk of identity theft. Until a misuse of your personal information takes place, you are not yet considered as an identity theft victim. Here are some ways on how you can report identity theft.
What to Do Right Away?
Step 1: Immediately call the companies where fraudulent activities occurred.
Directly call or report to the fraud department of the company and tell them that your identity was stolen. Ask the company to close or freeze your accounts, and ensure that no new accounts will be opened unless you agree.
Step 2: You must set up a fraud alert and immediately get reports regarding your credit.
A fraud alert is free, and it will make it harder for someone to open accounts on your name when you place a fraud alert. Review accounts on your report and takes note of all the transactions that you don't recognize.
Step 3: Report identity theft to the authorities.
Complete the necessary forms and include as many details as possible. Based on all the information that you provided, the authorities will create an identity theft report and a recovery plan.
Step 4: You may choose to file a fraud report with your local police department.
Go to your local police department and tell the authorities that you need to file a report if someone has stolen your identity. Ask for a duplicate of the police report, you might need this in completing other steps.
What to Do Next?
1) Close any new accounts opened under your name.
Now that you have filed an identity theft report, for each business where an account was registered under your name, contact the fraud department. Explain the situation and ask them to close the account.
You must also ask the business to send you a letter stating that the account is not yours. Mention that you are not responsible for the account, and that it was erased from your credit report.
2) Remove counterfeit charges under your accounts.
Contact the fraud department of each transaction, report to them the charges that are scams, and ask them to remove all fraudulent charges. Then, request a letter confirming that they have removed the fraudulent charges. Keep the letter sent to you, you might need it if the account appears on your credit report later on.
3) Correct your credit report.
If someone steals your identity, you have the right to remove all fraudulent information from your credit report. This is called blocking. Once the information has been blocked, it won't show up on your credit report, and companies can't collect the debt from you.
4) Consider adding an extended credit freeze or fraud alert.
Extended credit freeze and fraud alert can help in preventing further misuse of your personal information.
5) Other Possible Steps:
Report a misused Social Security number (SSN)
Contact the business where the fraud happened and explain to them that the debt is not yours. Ask them for information about the debt and how it happened, and tell them to stop reporting the debt to credit bureaus.
Ask the credit bureaus to block information about the debt from your credit report. Remember to take note when you contact a person and always keep copies of any letters you send.
Replace IDs issued by the government. If someone else tries to use your license number, the state might flag it, or they might suggest that you apply for a replacement license.
Clear your name of criminal charges.

Contact the law enforcement agency when an arrested person uses your name or personal information. You may need to check the court record to know where the thief was arrested. Then, file a report about the impersonation. Provide duplicates of your photographs, identifying documents, and fingerprints to the authorities to clear your name. After verifying and clearing out your name, ask the authorities to give you a clearance letter or certificate of release to declare your innocence. Keep the clearance letter with you at all times.
Steps for Certain Accounts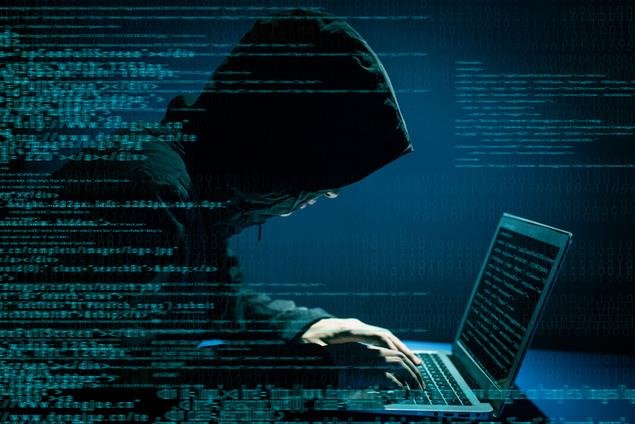 1) Utilities
If someone used your information to get electric, cable, or other utility services, contact the service provider and explain to them the situation. Ask them to close the account.
2) Phones
Contact your service provider and request for a data report, and review it for any suspicious activities. If your service provider doesn't resolve the problem, you may file a complaint to the authorities.
3) Government Benefits
Contact the agency that issued the government benefit and explain to them the situation, and ask them what you need to do to fix the problem. If the benefits you were receiving suddenly stops because of this identity theft, you must take necessary actions to get people behind this theft reinstated. For this, you might be required to send something in writing or be there in person.
4) Checking Accounts
If someone opened a checking account under your name, order a duplicate of your check system report, that contains information regarding your checking account. Then contact every financial institution where a new account was opened under your name and ask them to close the account. You may also contact check verification companies to report any stolen checks and inform businesses to refuse them.
5) Student Loans
Contact the program, institution, or school that opened the loan and explain to them the situation. Ask them to send you a letter saying that you are not responsible for the applied loan. Remember to take note of who you contacted and keep copies of any letters that you send or receive for further necessary actions.
Check this video to learn how to report child identity theft. https://www.cnbc.com/2018/04/24/child-identity-theft-is-a-growing-and-expensive-problem.html
Conclusion
Now you know the importance of keeping your accounts secured. Reporting identity theft to concerned agencies will prevent further damage to your reputation and more money from being stolen from your bank accounts. Of course, it will also prevent the leaking of other information that can be used in cybercrime.