With the new world we live in, digital businesses have started to manage their data in a more secure way. As information is a broad subject to tackle, ensuring the safety of access and usage is very important to make sure that the organization operates at its best. This is done to prevent any cyber-attacks and to keep the confidence towards the consumers.
Several cybercrimes are being committed, and even though data may or may not be a sensitive issue, every organization strives hard to make sure that it doesn't fall on the hands of perpetrators.
The protection of data is pretty vital to every business, as failure to do so may cause serious sanctions and fines. There are a lot of security solutions that are available these days. However, only a few work perfectly and suitably.
In this article, we will be talking about the best free encryption software this year. But before going further, let us have a quick understanding of what encryption software is all about.
What is encryption software?
Encryption software is a downloadable program or an application that is utilized to secure digital information. It encrypts digital assets in order to prevent it from being seen or being accessed for unauthorized usage. It can also decrypt the same information for processing by someone who has the access or password. This means the encryption and decryption can only be done by someone who knows the key.
The process of encryption is broad. It uses a cipher or a mathematical algorithm that converts readable text to a non-readable format. This is not only limited to file protection. Various encryption software can also encrypt e-mail, network, and even a disk.
Encryption software is classified quite diversely. There is encryption software that is specifically made to encrypt data in transit, which requires a public key and to encrypt data at rest, which requires a symmetric key.
Data in transit that requires a public key are those data that are moved from one location to another. To give you a simple example, this is data that is traveling from a network to another network or moving from one device to another. This is much like uploading information or data from computer storage to another data storage online, and so on. While data at rest that requires a symmetric key are those encrypted data are that does not move actively and stays at the local storage or a device.
What are the factors to consider when choosing an encryption software?
While there is a lot of encryption software available nowadays, choosing wisely depends on several factors. These are the following:
The encryption software is free
The encryption software is easy to use
The encryption software is accessible
The encryption software provides full security
The encryption software is versatile
Knowing the factors to put into consideration when selecting an encryption software can do the job of choosing easily. In the next section, we will be discussing the best free encryption software that you can use to safeguard your data.
10 best free encryption software you can use
1) VeraCrypt
Best Overall
Free
Works with Windows, OS X, and Linux operating systems
Easy to use
Supports AES (Advanced Encryption Standard)
Accessible
It has a lot of data security functionality
Editor's Rating: 4.5
The best overall encryption software that is completely free with its standard version, VeraCrypt is a popular software that allows you to encrypt and decrypt digital data and partition. It is easy to use as its interface is very simple to manage. Its security functionality leaves its users at ease as it is immune to devastating force attacks preventing perpetrators from being able to manage sensitive data.
It is available in Windows, OS X, and even Linux operating systems. Although it is completely free, it also has a premium version that allows you to access added features. Most importantly, it is supported by AES format and other ciphers.
2) 7-Zip
First Runner Up
Free
Specifically made for Windows, but it also has other versions that support OS X and Linux operating systems
Accessible
Simple interface
Easy to use
Editor's Rating: 4.0
7-Zip is another free encryption software that allows you to encrypt specific data with sensitive information. Though it is specifically made for Windows users, it also has a different version that works with OS X and Linux. Its interface is pretty simple that may sometimes seem to be very general for advanced users. Yet, its simplicity is perfectly fine as it allows users to use it easily.
It is usually regarded as an archive extractor but with quite strong security functionality of up to AES-256 encryption. Known to be very accessible, data encrypted by this software can be accessed even without the same software.
3) AxCrypt
Free
Works with Windows, macOS, IOS, and Android
Strong security features
Simple to use
Accessible
Multi-language enabled
Can be used for personal or business purposes
It has a lot of data security functionality
Editor's Rating: 4.0
One of the best encryption software that includes a free version, Axcrypt is a classic solution tool that allows you to encrypt your data, may it be via laptop or mobile devices. This encryption software has a strong security feature of up to AES-256 file encryption, giving the ability of its users to encrypt a file or group of files in just a click.
It is simple to use, and its users also have the ability to modify the decryption method easily as soon as it reaches its destination. It also works well with multi-languages. Though it is completely free to use, this encryption software also has a premium version for added functionality.
4) CertainSafe
30-day free trial
Cloud-based
Store and share encrypted data
Easy to use
Accessible
Editor's Rating: 4.0
A cloud-based encryption software with a 30-day free trial, CertainSafe allows you to encrypt digital data for storage and sharing. It has easy to use features that allow every authorized individual to collaborate data in a secure way. It is simply regarded as a deposit box for sensitive data, preventing unauthorized processing.
5) LastPass
Free
Easy to use
Available for mobile phones
Strong security functionality
Editor's Rating: 4.0
Another easy-to-use encryption software that is very versatile as it can also be used via mobile phone, LastPass is a free encryption tool. Though this program is free, its features are not a lot, but it will ensure the encryption of your data. On the other hand, its premium version can offer a lot of functionality. It is regarded with a simple interface and also has extensions for known browsers.
6) BitLocker
Free
Broad security functionality
Supports AES (Advanced Encryption Standard)
Easy to use
Supports Windows
Editor's Rating: 4.0
BitLocker is an encryption software that was specifically made to work for Windows. This solution is free and was made available for local use. It can secure data and encrypts either part of the disk or the entire disk. With its strong security functionality, it supports AES or Advanced Encryption Standard. It is simple to use, allowing its users to feel at ease from data breaches and hacks.
7) FileVault2
Free
Full disk encryption
Works with macOS and MAC hardware
Editor's Rating: 4.0
If you are looking for encryption software that works with macOS and MAC hardware, look no further, as FileVault2 can do the job. This encryption software is free to use and allows you to encrypt your entire disk in order to prevent malicious data processing. It uses AES-128 encryption with a 256-bit key.
8) DiskCyptor
Free
Encrypts drive, disk, and other storage devices
Works with Windows
With special algorithm encryption
Easy to use
Editor's Rating: 4.0
If you are looking for encryption software that can secure your internal and external drives, a part of the disk or the entire disk, and even any storage devices, DiskCryptor can make your life easier. It is entirely free and easy to use. It was specifically made to work with Windows. With its simple interface, all you need is a click to encrypt your opted storage, and it will do the rest.
9) HTTPS Everywhere
Free
Works specifically to protect your online access
Support main browsers like Mozilla Firefox, Google Chrome, and Opera
Easy to use
Editor's Rating:  4.0
HTTPS Everywhere is encryption software that was made specifically to secure your online access. This tool is completely free and is easy to use. It supports main web browsers such as Mozilla Firefox, Google Chrome, and Opera.
If you want to be at ease from cyber-attacks and are worried about your information transmitted online, worry no more. HTTPS Everywhere will remove those worries by securing your web transactions, email exchanges, and more.
It also detects unsecured sites and automatically changes it to being secured. This encryption software will allow it users to be protected from various sensitive data theft and will allow safe online activity ventures.
10) Tor Browser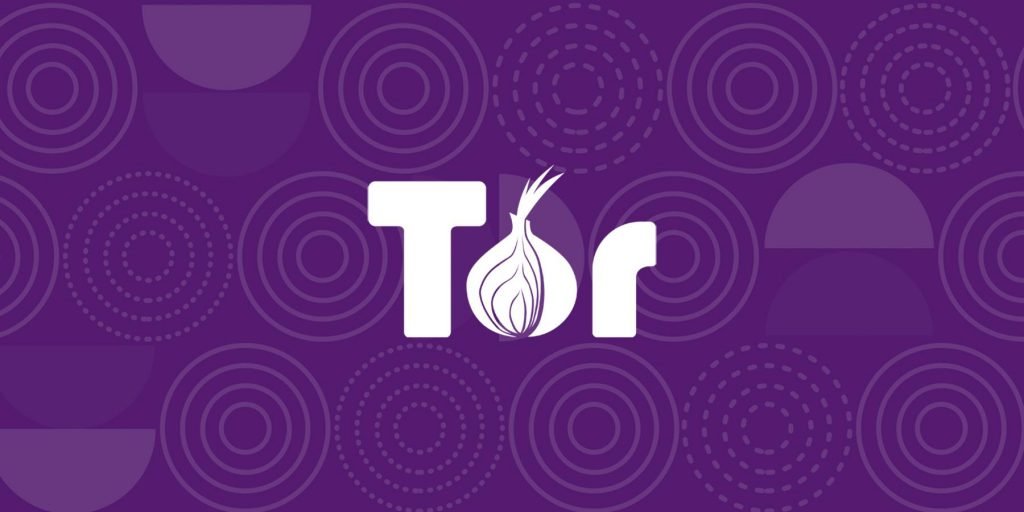 Free
Anonymous online activity
Encrypts your IP address
Accessible
Easy to use
Editor's Rating: 4.0
Another encryption software that is free and works specifically to keep your online activities anonymous, Tor Browser is one to rely upon. It can encrypt your IP address and keep your online activities from online perpetrators. As such, it will block various plugins that can manipulate your IP. To make it simple, it will conceal your identity digitally.
Conclusion
In your pursuit of making sure that your data and sensitive information falls on the right hand, may it be personal or business-related, being careful is not enough. Having a great encryption software would allow you to maintain your security standard and prevent data breach.
The importance of having such software is that it would allow you to prevent unauthorized processing of sensitive information that can further lead to financial loss and fines. The above-listed 10 best free software can help you do so if you are looking for something that is free and reliable. Depending on the risk and need, ensuring that you have proper encryption software can help you guarantee the safety and privacy of your data.